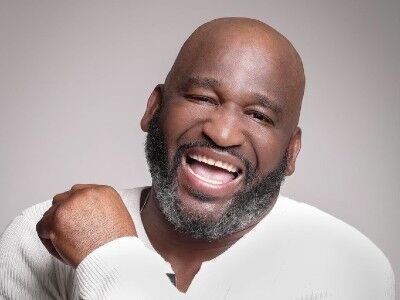 God has given Steven D. Parker from The Steven Parker Radio Show a passion to make gospel radio informative, uplifting, and fun! Tune in to his show, "The Steven Parker Show" on 1190AM "The Light" for exciting interviews, local dialogue, and entertainment you don't want to miss.
Show Links:
---
Steven Duane Parker was born in Tyler Texas, but raised all his life in Richmond California by his single mother, Texanita. Even though Steven and his three siblings were raised in the church, he still got caught up in the streets of Richmond which almost took his life several times.
Steven eventually found his way back to his faith and got his life back on track, and got a job as a Longshoremen, one of the strongest unions in the world, where he has worked now for over 20 years.
Steven found his passion for radio late in his life. He was only 8 years ago, when he started the Steven Parker Radio Show on the internet. His format was talk, which allowed Steven to interview people in the genres of entertainment, politics, sports, and in the community.
It was noticed by many as The Steven Parker Show's popularity grew, that Steven had something special. That's when he got a call from KDIA/KDYA 1190AM; one of the major Gospel Radio Stations in the San Francisco Bay Area, and was offered the opportunity to host "The Gospel Spotlight" where he began to interview top talent in Gospel music.
Steven's voice in the community is very strong, as he is very involved in his community. He helps to bring awareness to issues of Breast Cancer, Autism, Gun control, Foster Care, as well as, serving as an consultant for the Oscar Grant Foundation.
Steven is proud to be a member of the KDYA family and is looking forward to many more years with KDYA.